People always talk about the luck of the Irish and I think the luckiest thing of all is that they get to live in Ireland. Our family traveled to Ireland over Easter 2022 and got to see many of the country's highlights.
We started in Wales and took the ~two-hour ferry from Holyhead, Wales over to Dublin. After renting a car, we headed south and spent the first few nights visiting some friends we met on a cruise through Halong Bay, Vietnam in 2015. It was so fun to see their home, right on the shore of Southeast Ireland (and so close to Curracloe Beach, one of the filming locations for Saving Private Ryan), and their beautiful spring garden – plus, we got to introduce our children to our sweet friends!
From County Wexford, we headed west to spend a rainy day in Cork. The bustling town had plenty going on but we spent most of our time exploring the English Market. Along with typical flower stands and butcher shops, this 18th-century market had plenty of tasty Irish options, including housemade sausage and cheese.
From Cork, we drove north a bit to spend the afternoon at the Blarney Castle and kiss the world-famous Blarney Stone. We parked and walked through a beautiful garden to get to the stone castle, built in 1210 and completed in 1446. Of course, we had to climb to the very top of the castle to get to the Blarney Stone, which tradition says will give anyone who kisses it "the gift of eloquence." Not sure why, but you also have to kiss it while upside down…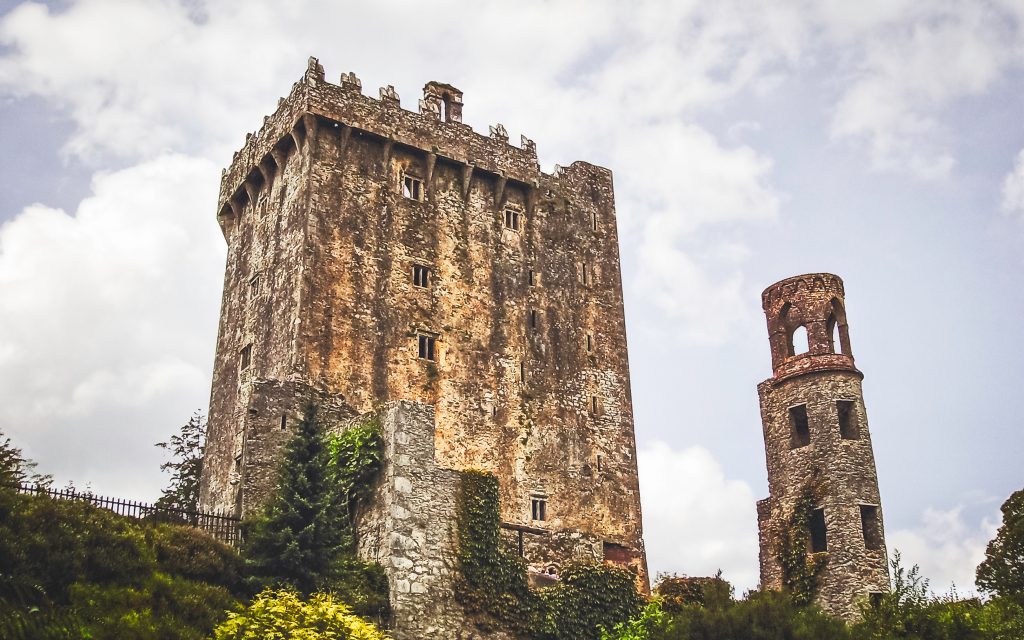 From there, we headed to our base town to see the west coast: Ennis. The little town of Ennis was a recommendation from our Irish friends (because it was totally off our radar) and ended up being one of my favorite places in Ireland. The local pubs had live music in the evenings and it was exactly what we wanted to come home to in the evenings after spending each day exploring.
Next up: a day trip to see the Cliffs of Moher. We had a (surprisingly!) very sunny day and were able to see this stunning landscape with no fog and clouds. It's breathtakingly beautiful. After walking along the cliffs, we stopped in nearby Doolin and enjoyed the sunshine with an outdoor lunch in the charming, one-street town.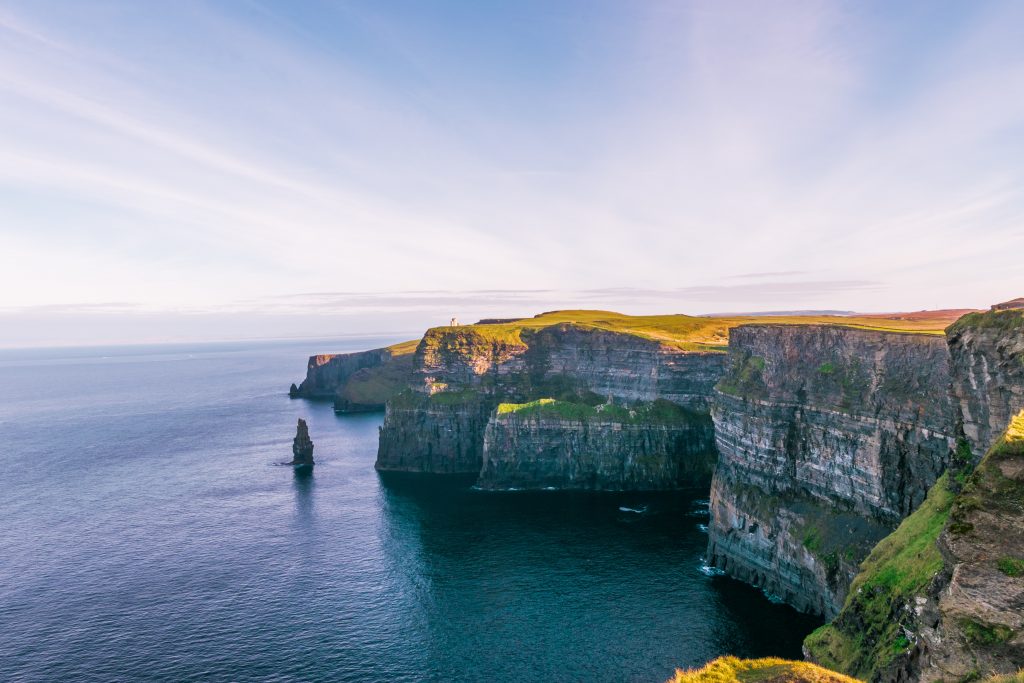 We finished the afternoon by driving through Ballyvaughan to see the Burren National Park, which has a super interesting landscape of limestone that isn't found anywhere else in Europe. We capped off the day with a stop for hot chocolate, perfect for a sunny (yet still chilly) afternoon.
Because we were traveling with kids, we stopped at Bunratty Castle, which was restored to be like it was in medieval times with furniture and even a stuffed rabbit on the chopping block in the kitchen!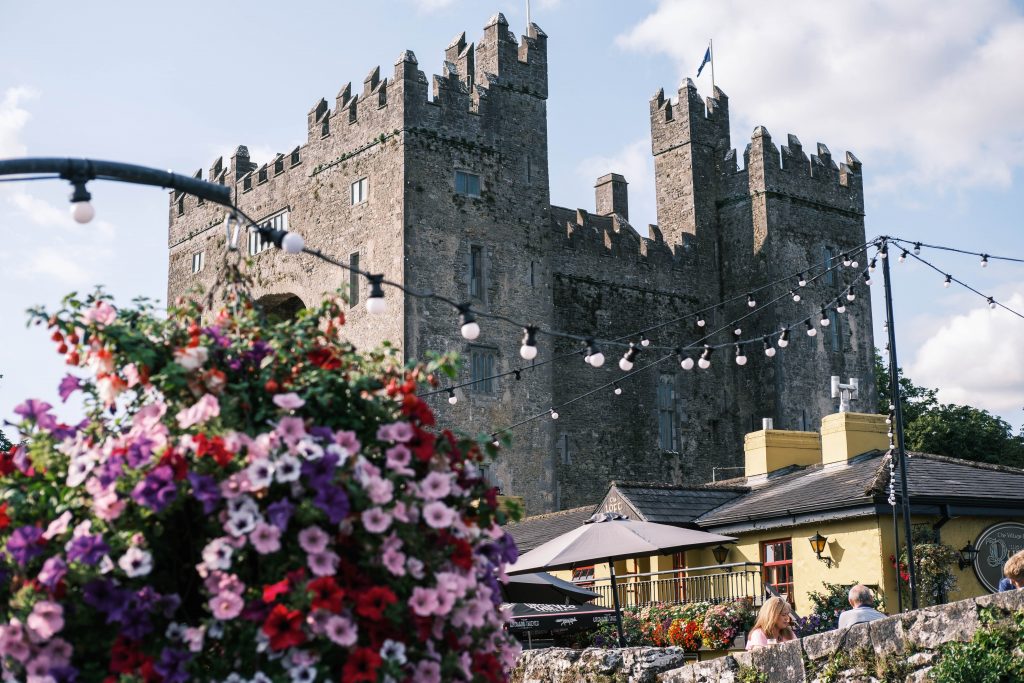 Another fun area to explore on the west coast was the area west of Galway called Connemara. The scenery changes so quickly in the west of Ireland but this was different than the Burren and also very distinct, so well worth a visit (and a hike, if you're not traveling with kids!).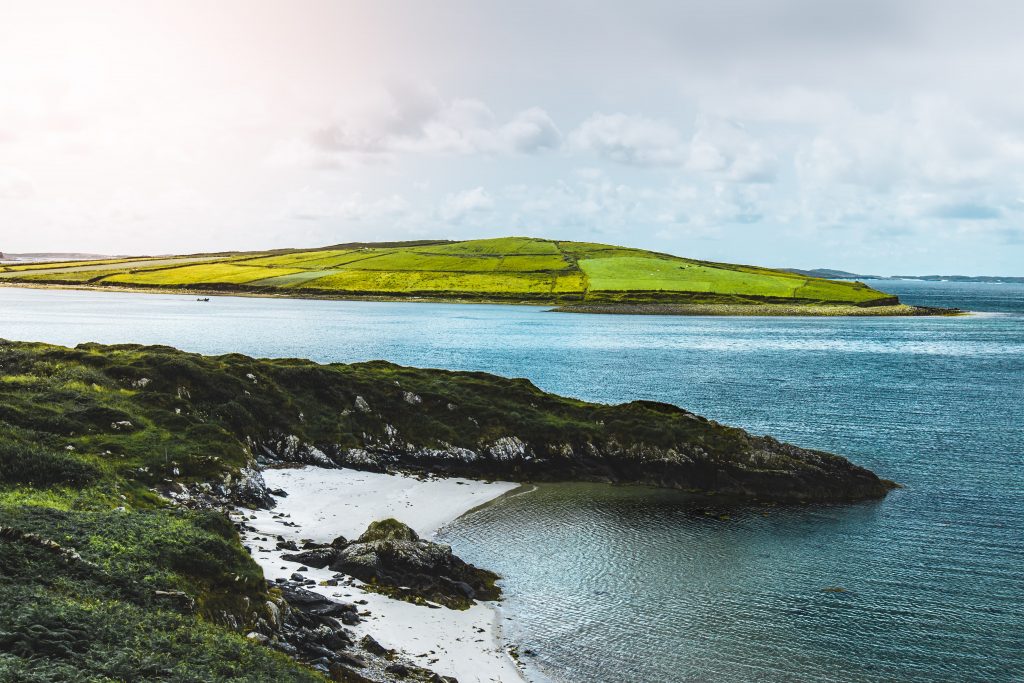 We spent a day exploring Galway City and, to be honest, thought we'd love it much more than we did. It was, while beautiful, overflowing with tourists and touristy-gimmicks. We were thrilled to be staying in Ennis and not Galway!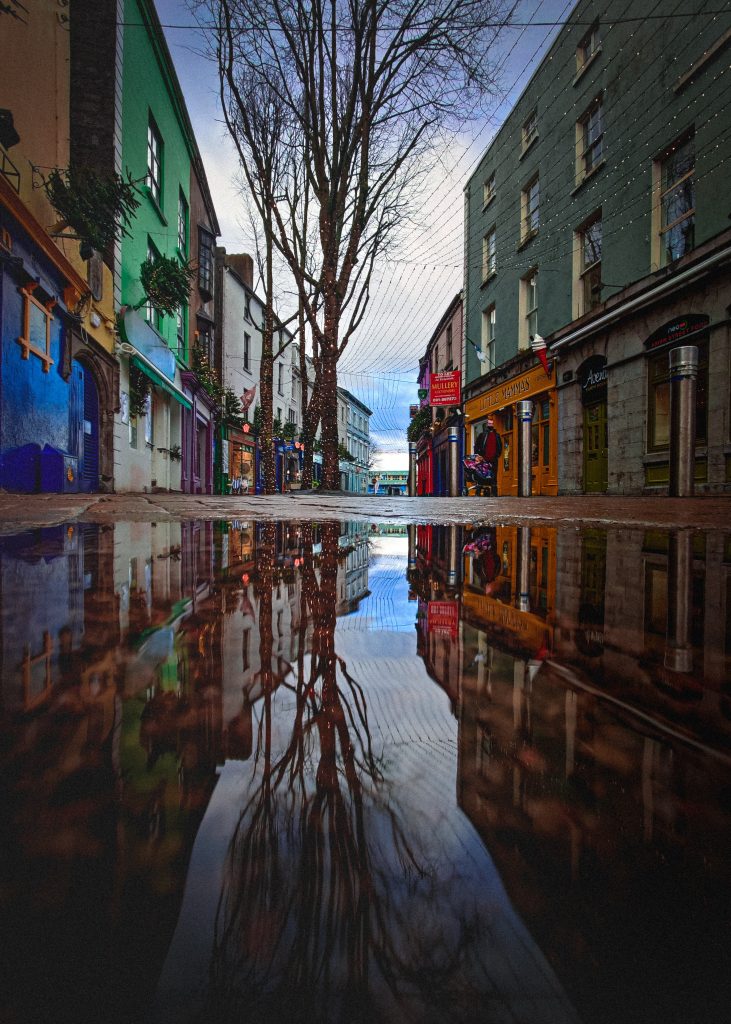 Finally, we made our way back to Dublin to spend our last few days in the capital city. I think the city of Dublin is so fun and charming– it feels so lively and authentic. We visited the Temple Bar area and found revelers singing along with the live music and enjoyed seeing all the beautiful flowers around the city (no doubt, thanks to all the rain!). We stopped by the Guinness Storehouse and then visited Trinity College's Library and the famous Book of Kells, Ireland's "greatest national treasure."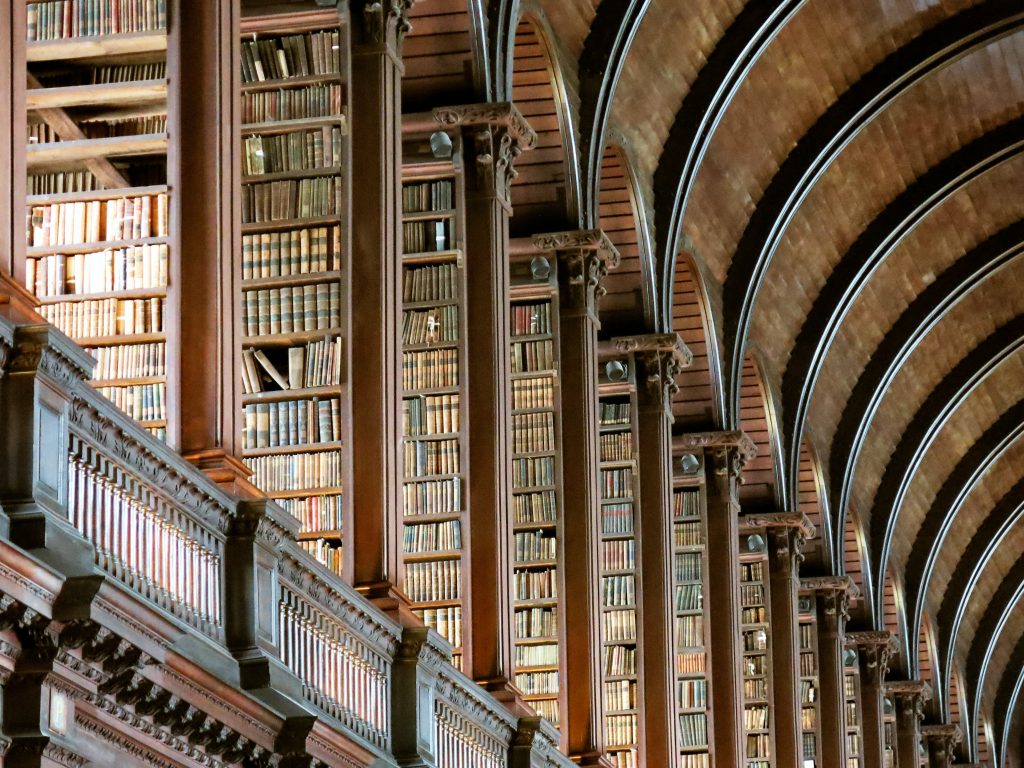 Headed to Ireland soon? Check out these top tours, including the stunning Cliffs of Moher: