UPDATE: This was written in February 2021. While much has changed, much has not and situations and regulations change every day.
Traveling these days takes a little extra thought + not just because it's four of us now!
Davis was born at the end of February 2020, just before everything locked down for us where we live. With a newborn + older parents who we relied on to help with the babies, I had the highest anxiety of my life trying to protect everyone + everything. We didn't see family or friends for weeks + months and stayed totally in our quarantine bubble.
Then, in Dec. 2020, our family tested positive. Luckily and thankfully, we experienced very mild symptoms. Despite our already having it, we still want to be safe travelers and not be a burden to the cultures or communities we are visiting. So, even though when we left for Colombia a negative test wasn't required for entry (it was soon after), we all got negative tests just before traveling. Like literally every other person in Colombia, we wore our masks at all times (even if walking outside alone- definitely not what's happening in the US in our experience). We kept our distance and tried to keep to ourselves as best we could.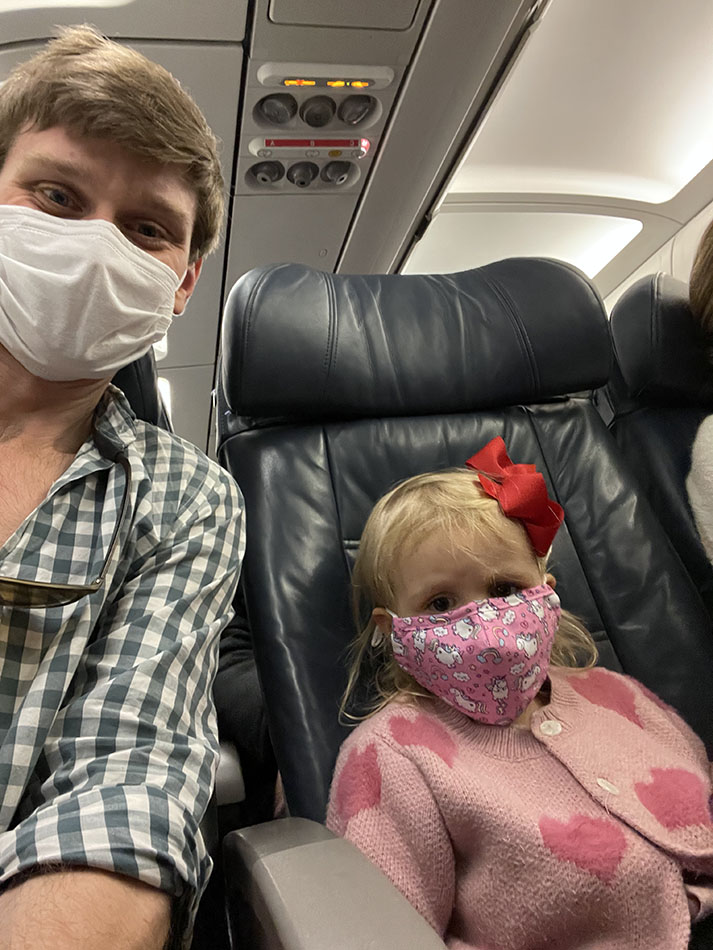 After the PPE + social distancing? What else does travel in 2021 and beyond look like? At least in Colombia (in 2021), every store and /or restaurant takes your temperature before you enter and gives you hand sanitizer. Restaurants seem to be operating normally, although many tables have been removed to comply with social distancing standards. Shops + stores (at least in Colombia, we recognize this is different in other countries) have adopted "pico y cedula" which means that you're only able to enter on odd days if your passport number ends with an odd number (we've found this does or does not apply to tourists based on what city you're in). Some cities have instituted curfews, but, since we are traveling as a family, even an 8pm curfew doesn't really affect us ?. Of course, a full and total lockdown one weekend DID affect us, but we think that's just one of the joys of this pandemic era we're in…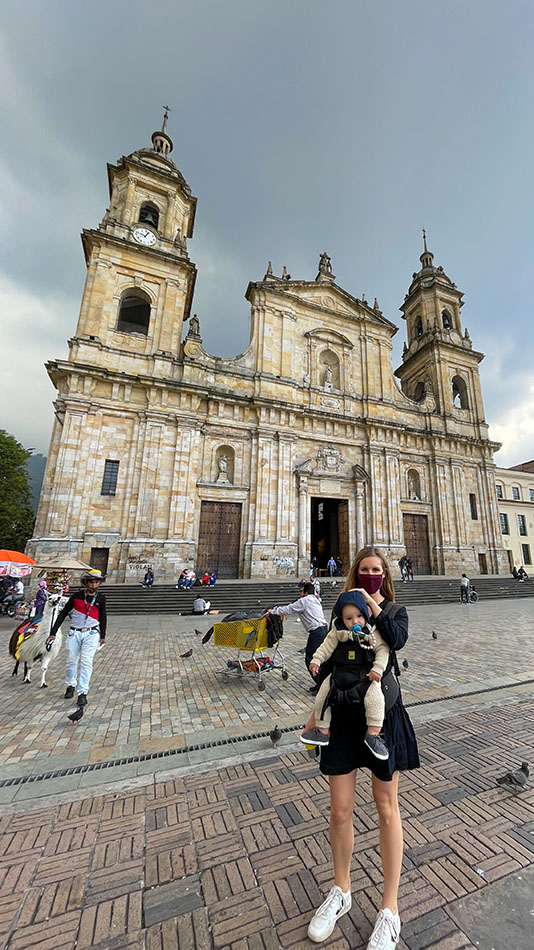 For us, we've been blown away by the friendliness and eagerness of the people we've encountered. No less than 4 people (tour guide, restaurant waiter, hotel staff, etc.) have thanked us profusely for visiting their country and spending money traveling, helping them to have work again. From this perspective, we are so glad we decided to make the trip. Of course, we are trying our best to not make the pandemic worse, but also happy to do a very, very small part in helping other folks to be able to provide for their families.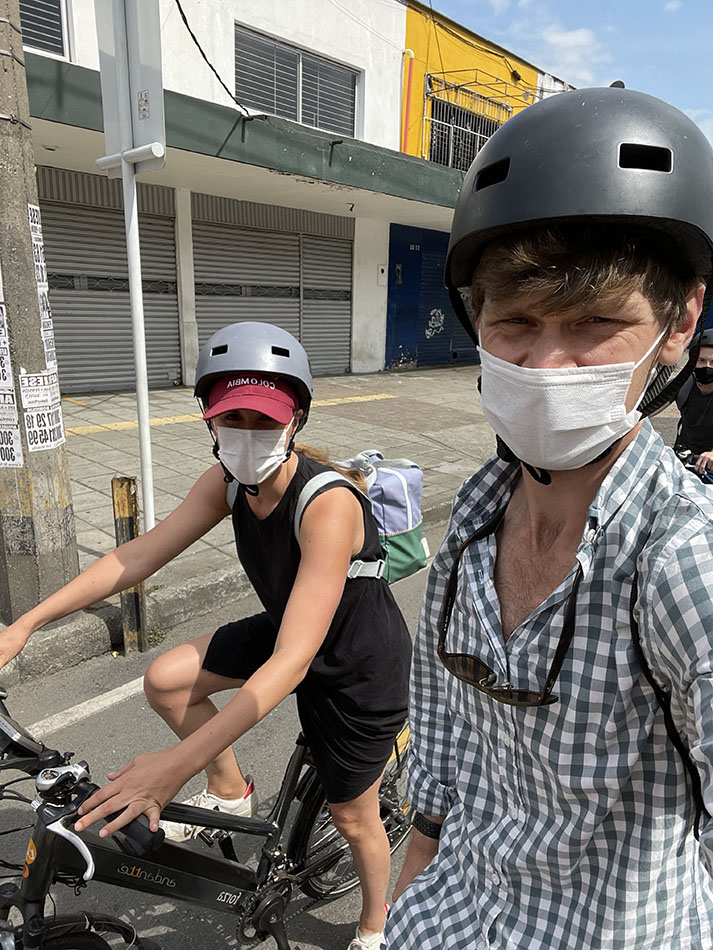 After arriving in Colombia, we saw that the CDC and the US are now requiring neg tests from all who fly into the US, even US citizens (this began on 1/26/21). When it came time to fly back to the US, we were able to easily find a COVID-19 testing center (within walking distance from our Airbnb in the Laureles neighborhood of Medellin). We called to see if we needed an appointment and we did not, so we went on the morning of the day before our flight. We were in and out within an hour with Rapid Antigen tests and even an antibody test for good measure. Within 2 hours, we had our results emailed to us. Of course, this varies from country to country, but we paid roughly $38 USD for a Rapid Antigen Test (and ~$25 USD for an antibody test).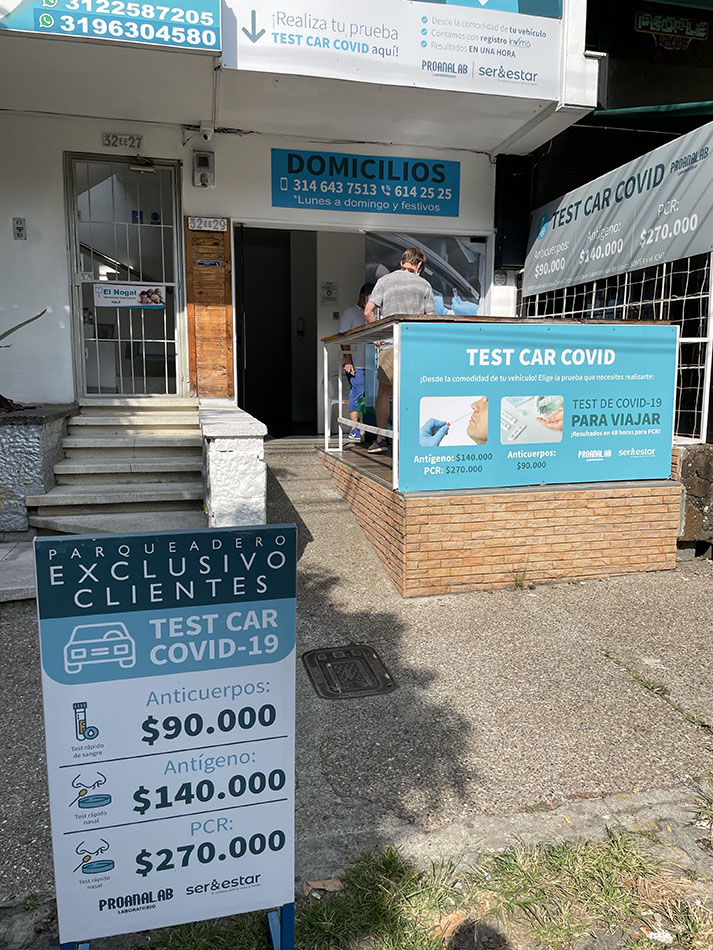 At the airport, we went to the check-in counter and they asked to see our test results. We were able to quickly show them our results on our phones (no print-outs necessary). Once they had approved our negative tests, they gave us paperwork for each of us to sign swearing that we had a negative test result within the past 72 hours. It was a very easy check-in process and didn't take much more time than it would have pre-Covid. Of course, Medellin is not a huge international hub, so I would certainly add some time to future check-in processes just in case.
All in all, travel certainly looks different these days, but we've found the new rules to be easy to comply with and we feel like we can travel safely and still enjoy experiencing new cultures.